At the beginning of the term, we assess each child individually to create a learning program that is optimal for their needs. After two months, we reassess each child and modify their specific learning programs to ensure they are on the right track. Each child's tailored learning program allows them to accomplish achievements at their own pace each year, and we have the ability to advance students up to the Grade 3 level. Our goal is to create a learning environment conducive to the development of each individual and to help them reach their full potential.
The school is open for 10 months of the year, from September to June. All statutory holidays are observed. MBMS has a 3-week Winter Break and a 2-week Spring Break each year. We also run a two-week summer camp in July.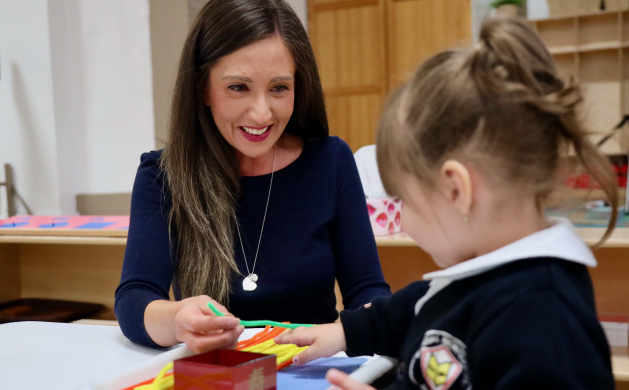 1. Children are welcomed in the morning or afternoon by staff and their peers
2. Classes sit for French circle time
3. Stories, themes, and music all conducted in French
4. Montessori Work Time
5. Students have the opportunity to explore interests and learn at their own pace
6. Active Play
7. English Circle (alternating Percussion instruments , Stories, Yoga, Themes and music shared in English)
8. Children are dismissed personally by our loving staff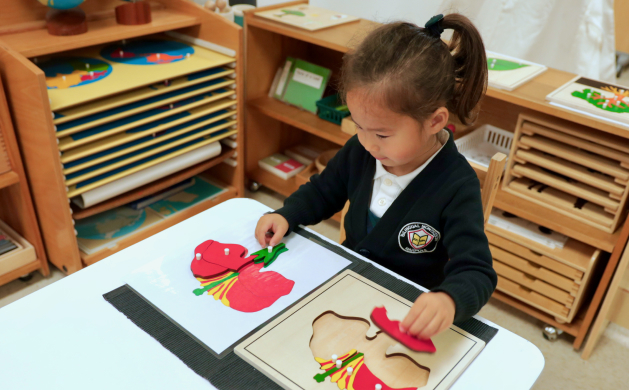 2023-2024 School Year Info
We offer specialized tailored programs with small student to teacher ratios.
There are two sections each day or a Full-day option:
3 1/4 hr Program Morning (8:30 A.M. – 11:45 A.M.)
3 1/4 hr Program Afternoon (12:30 P.M. – 3:45 P.M.)
Our classes are carefully designed to give each child the best possible learning environment to grow and develop to their fullest potential. Each class consists of one English teacher and one French teacher, with 8 students per teacher maximum to ensure that every student gets the attention and support they need to succeed. Students speak exclusively in French with their French teacher, and in English with their English teacher, to help develop the child's bilingual abilities and maximize cognitive development.
The class group includes students from ages 32 months to 6 years old, which creates a dynamic environment in which students learn to cooperate and support each other as they learn. The younger children benefit from having more mature students to interact with and learn from. At the same time, the older children develop leadership skills and further master their subject matter knowledge.
Outside their core academic learning, students engage in activities such as Yoga, Arts & Crafts, Music, and Outdoor Education. As a result, our students graduate from our program with the confidence and ability to excel in any program that they choose to pursue.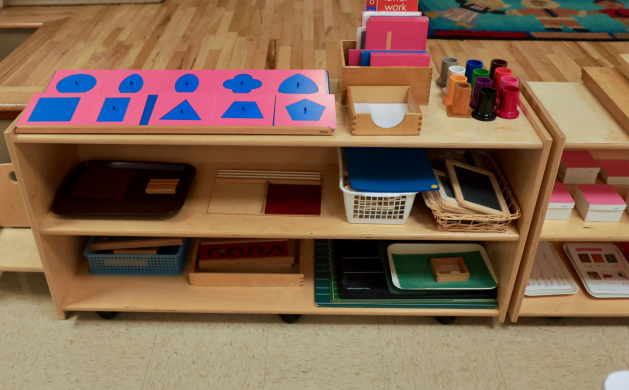 Students at Marpole Bilingual Montessori School are required to wear uniforms during the Academic School Year unless otherwise noted in the school calendar for special occasions and field trips. The Uniforms help promote equality among the students and create an atmosphere focused on learning and inclusion for every child.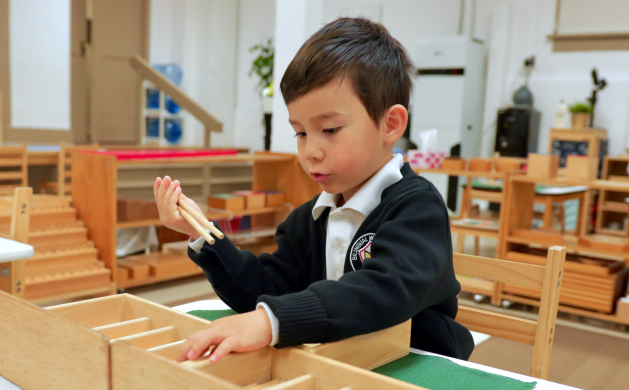 Contact Us or Review our Application Process